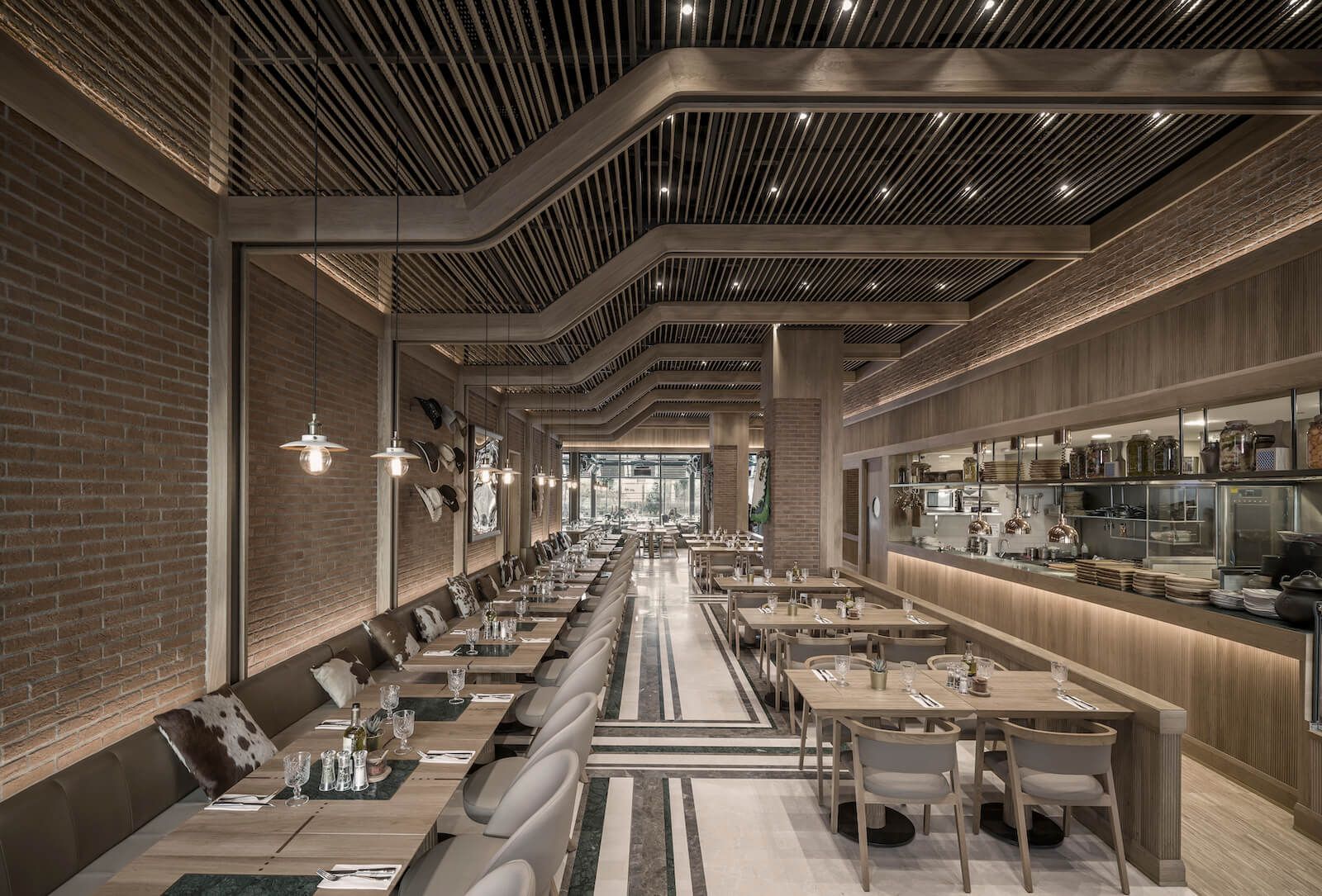 GRILL POLONEZ BISTRO
İstanbul, Turkey, 2017
Polonez is known as a famous meat and delicatessen brand in Turkey. The brand entered butcher, delicatessen and steakhouse service with Grill Polonez Restaurants. The first branch in Atasehir, Istanbul which was also designed by GVDS entered service in 2015. The second branch of Grill Polonez Restaurant entered service in Vadi Istanbul Shopping Mall in February 2018 with the signature of GVDS Architecture.
The restaurant is located in relation with the outdoor; it is shaped by an atmosphere that creates familiar and intimate feelings for the user.Grill Polonez Restaurant with 850 square meters area accommodates open and semi open terraces. The seating areas was organized according to different age groups's requirements with the same design but different units. Thanks to this space, the restaurants can easily accommodate crowded groups. In this way, the spacious place is dissociated into smaller pieces and identities for the person or group of people can embrace the place. . The design and layout of the tables and seating groups were carefully chosen to suit every requirement.
The kitchen is designed to be semi-open so that customers can follow the cooking process and feel safe about hygiene. Grill Polonez Restaurant is designed with a large meat section where customers can shop for butcher and deli.