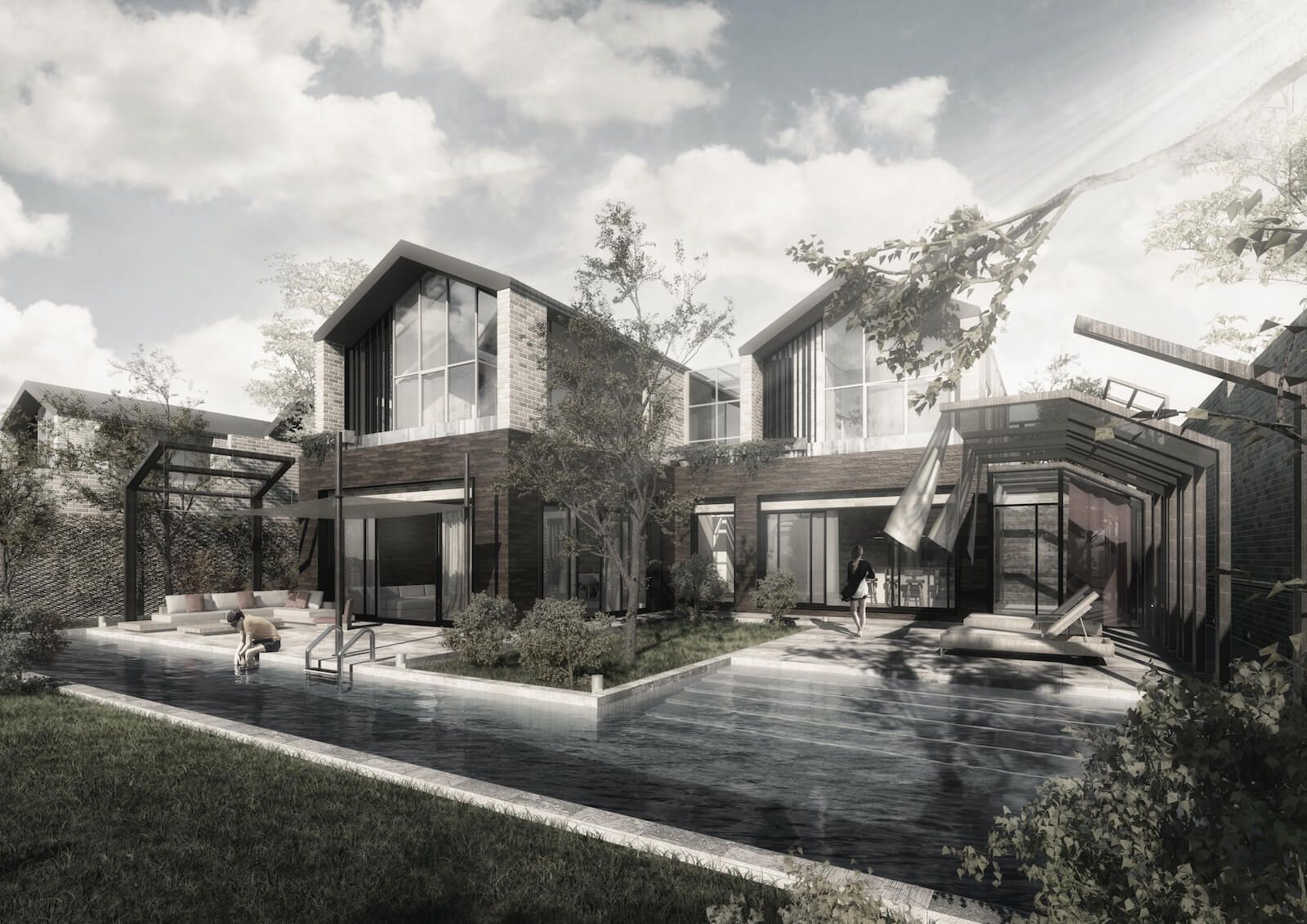 BUYUKCEKMECE HOUSES PHASE 2
Istanbul, Turkey, 2019
TYPE
Architectural Concept Design
This project is a residential compound in Istanbul, Turkey, which consists of 79 villas (from 420 to 500 m²), each with a private garden and swimming pool (from 250 to 350 m²). The challenge was to avoid monotonous repetition of similar volumes, while preserving a standardized construction strategy with minimum plan variations.
Two boxes define the villas; on the ground floor are social areas, designed in relation to the outdoor landscaped spaces and also technical and service areas are located on the on this floor . The structural frame provides a flexible internal partition. The bedrooms and private spaces are located on the first floor,. There, outdoor spaces connect the project to the surroundings. The villa building contains two boxes those are shifted on the street façade to provide transparency on the first floor level. The roof is pitched to optimize the entrance of daylight into the villas and break the rigidity of the overall massing of volumes.
The 79 villas are aligned both concave and convex rows to create variety in the master plan. Each villa also has a similar sequential arrangement of spaces, from a street entrance, with secure car parking, through the villa, to a private garden with a balcony above, to secure public gardens and pool behind.