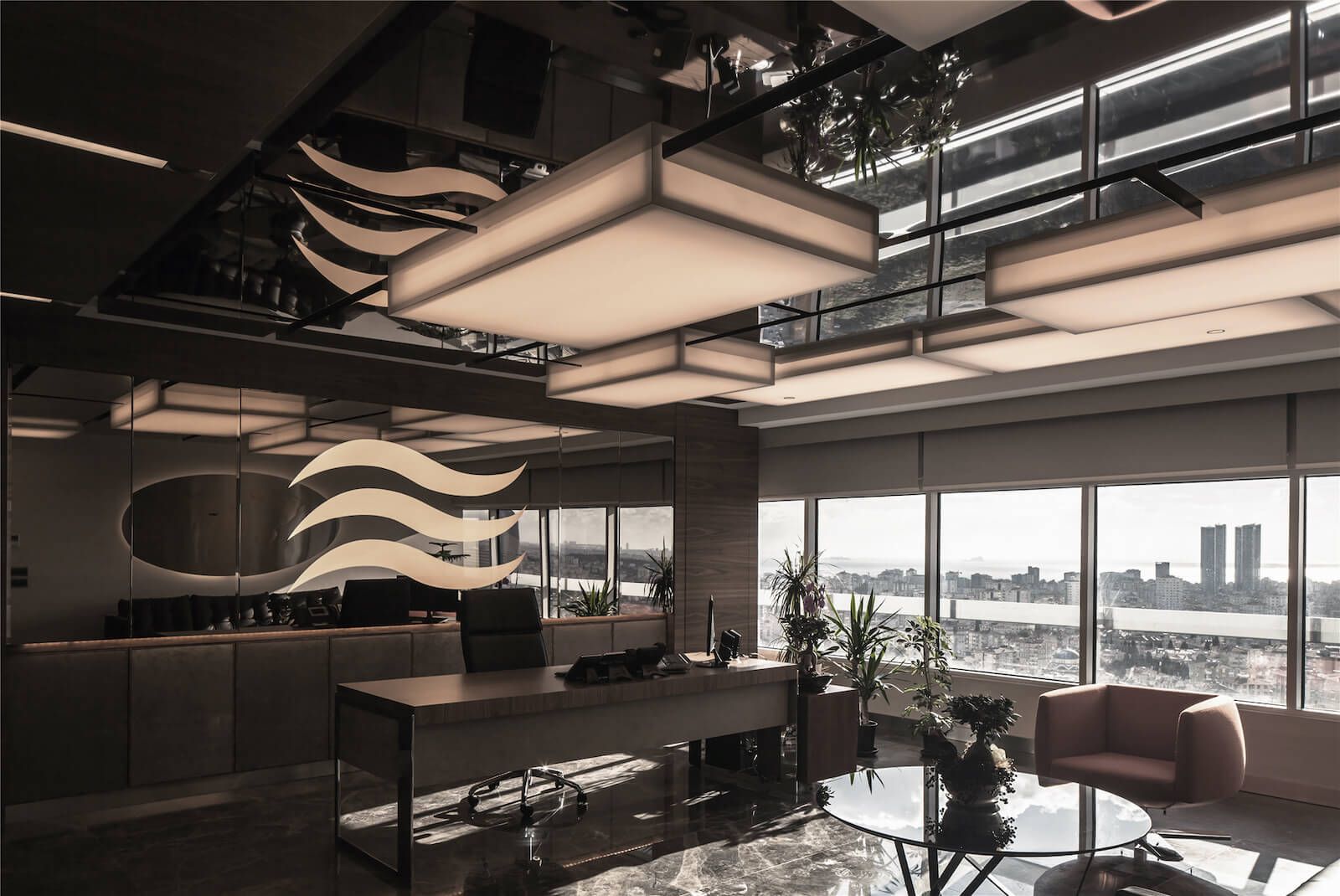 GUBRETAS HEADQUARTERS
Istanbul, Turkey, 2013
CLIENT
Gübre Fabrikaları T.A.S.
Gubretas Headquartes covers a 3000 m² of space on two floors of the Nida Kule building in Goztepe, Istanbul. In the design of Gubretas Headquarters, the main idea is to bring daylight deep into the inner corridors by lengthening the corridors to the sides once half-open and closed units are set-up around the core space.
In the general layout of Gubretas Headquarters, partition walls were designed with glass and wooden units while spatial continuation is provided by maintaining wooden surfaces on the ceiling at regular distances. The idea of bringing daylight into the inner corridors, one of the most vital decisions of the interior setup, thus manages to integrate with the whole of the space with a more transparent, dynamic and collective spirit.
By reclining the partition walls with wooden ribs against the sides, it was aimed to lessen the interaction between the partition walls and the sides and those were used as threshold equipments. While potential acoustic problems inside the inner corridors were prevented by using natural supplies such as the wooden material on the ceiling or mat on the faces of walls, this precautions also paved the way for the project to create its own identity.