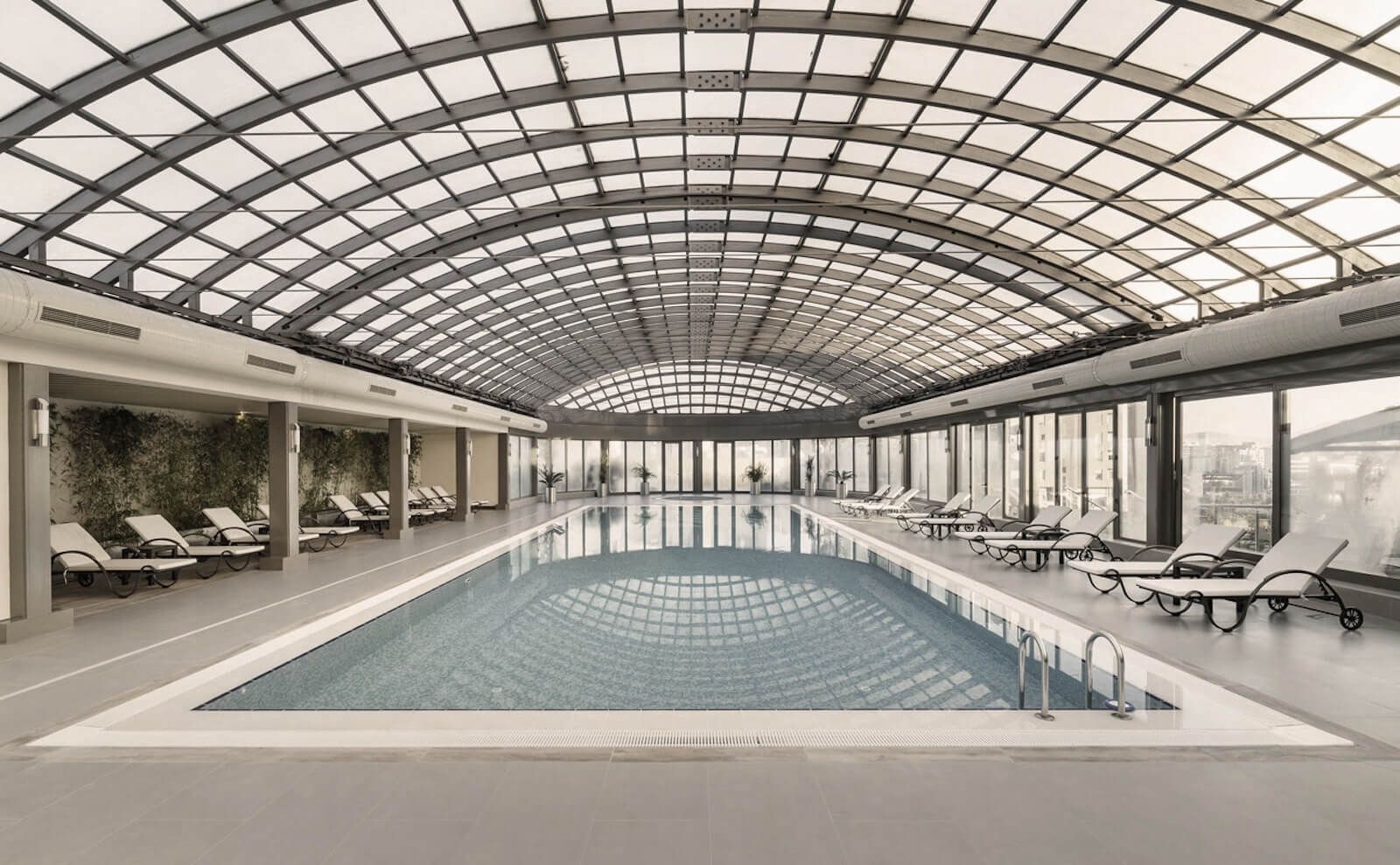 PALLADIUM RESIDENCE
Istanbul, Turkey, 2014
This project is the renovation project of the shared spaces of Palladium Residence and Office Tower in Atasehir, Istanbul. In this project, since the surfaces that could be interfered with were limited from the start, the preferred materials were chosen from the compatible supplies.
Fire cabinets were replaced with smaller ones and stainless steel fire exit doors were partially covered with wooden plates and this way they were made more harmonious with the rest of the inner space.
While solid stone surface were softened with lamas and wallpapers, a smooth transition between the materials is procured with bronze mirrors it is also planned to enlarge narrow spaces.