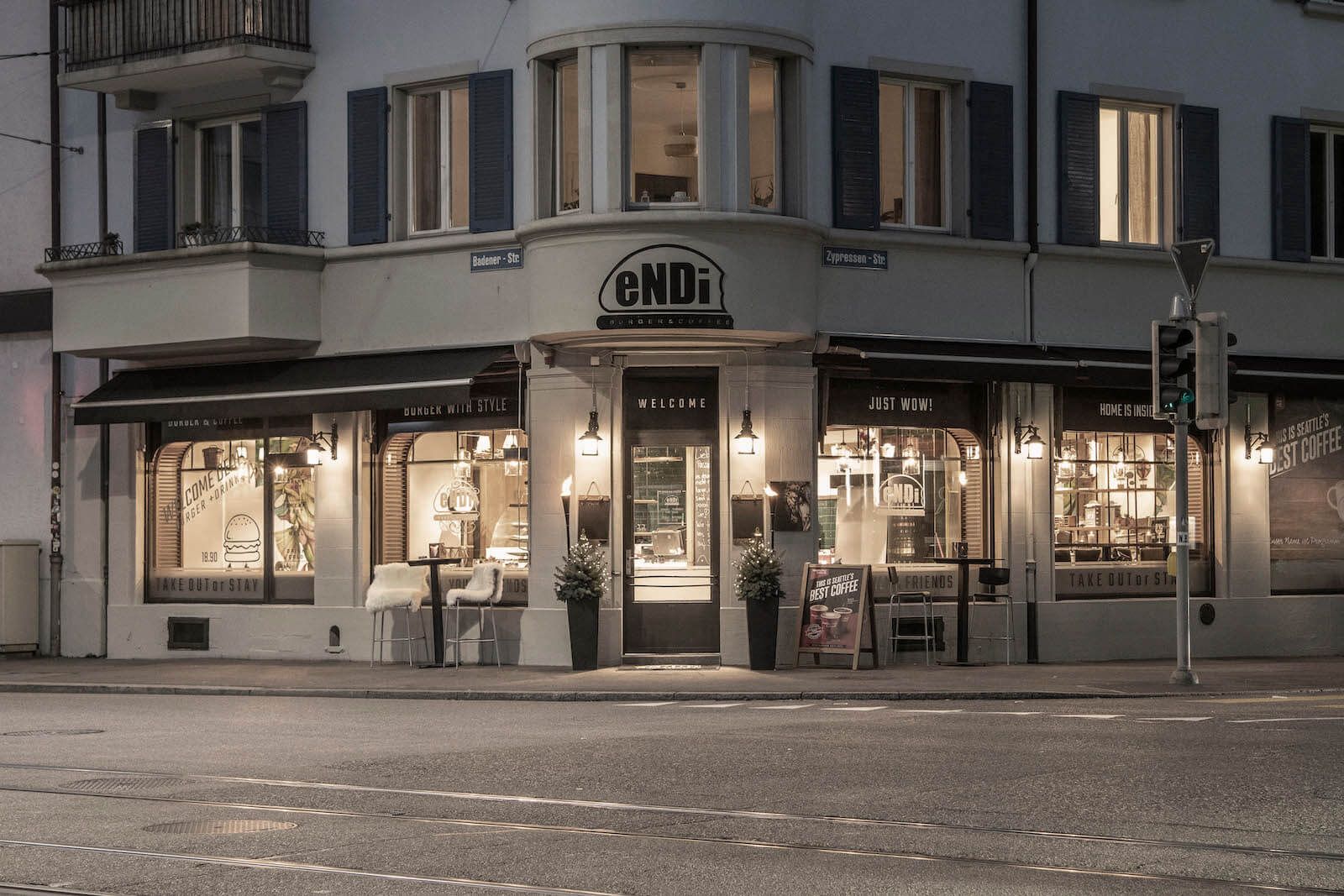 ENDI BURGER HOUSE
Zurich, Switzerland, 2018
CLIENT
Endi Burger House Inc
Endi Burger House is located in the heart of the Zurich, Switzerland.
The new architectural concept for Endi Burger House restaurant was created by GVDS in response to the company's desire to define the identity of the general fast food venues that have established it as a recognized brand name in the Swiss market.
A key element of differentiation in this most recent venue of the brand was the decision to push inwards the boundary of the interior space. Furthermore, the Endi Burger House Concept is enriched with the addition of certain new cladding materials, as well as decorative elements that combine graphics with lighting and incandescent lamps, giving them a three-dimensional and vibrant effect. Custom designed furniture, such as brownish booths reminiscent of the old times train locomotive seating furniture, create interesting relaxing corners for small or larger parties.
The design is simple, modern and attractive, and at the same time clear and communicative. In all over the design elements GVDS used simple natural materials and bright colors typical of the city style, in Zurich.
The choice of colors has followed a careful market analysis aimed to internationalization of the project, in line with international trends. Colours like green tiles and dark grey and parquet mixed floor generate the right contrast.
In addition, all the furnishings were designed by GVDS.