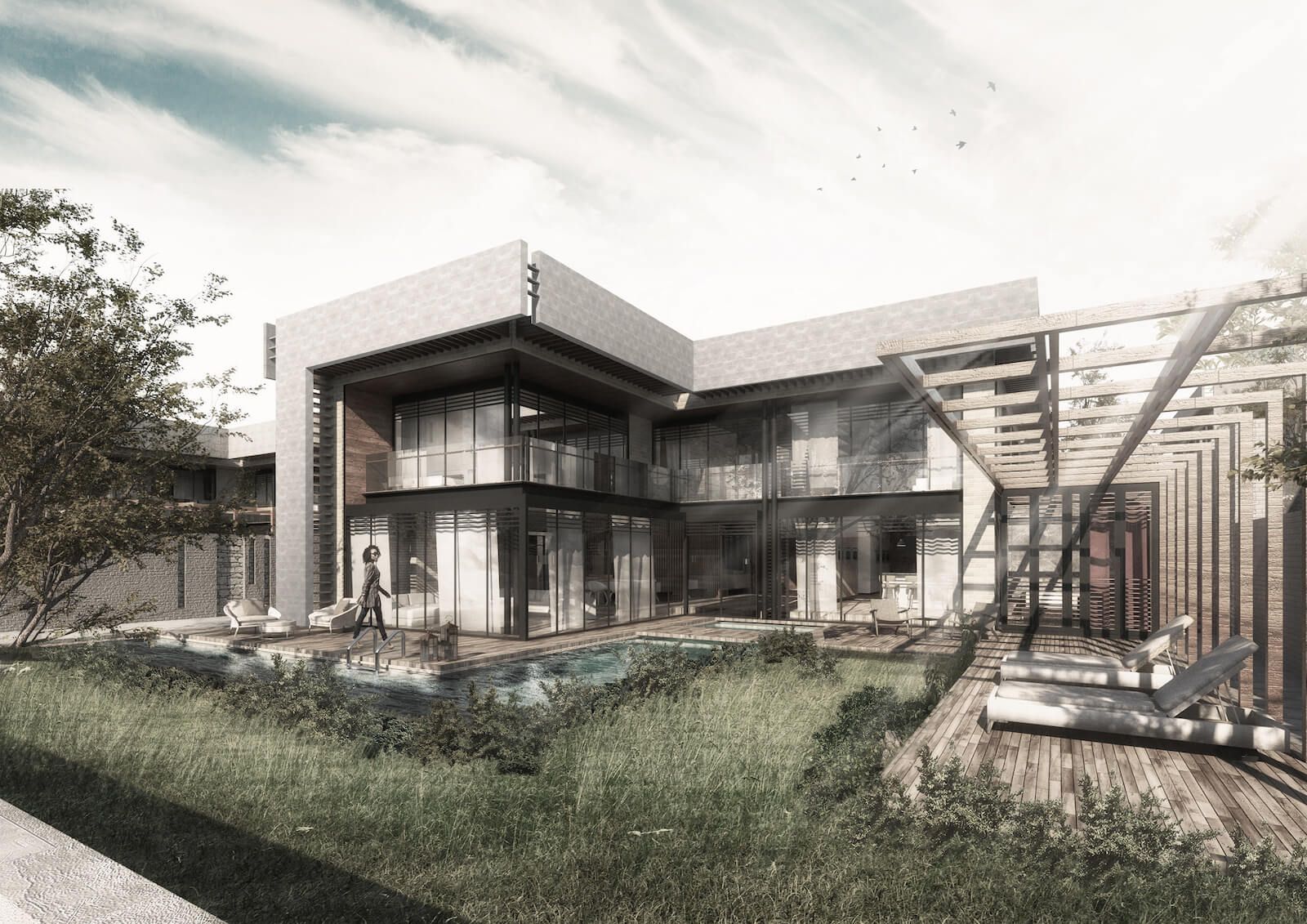 BUYUKCEKMECE HOUSES PHASE 1
Istanbul, Turkey, 2019
TYPE
Architectural Concept Design
The land of the project is located near Buyukcekmece Lake with sea and lake views on an area of 160.000 m². The land has a 13% inclination towards the sea, this property of the land ensures that all villa types have a view. In addition to the individual garden of each villa unit, a total of 36 000 m2 of landscaping, indoor and outdoor recreation areas and a social facility building were created within the land.Individual gardens are designed according to function and operational criteria.
The social facility building was placed in the middle elevation and formed by inclination. There is a height difference of 16 meters between the upper main road elevation and the lowest road elevation of the land that has a view of the lake and the sea.
In the architectural settlement, this level difference was transformed into an advantage by placing the the social facility building in full middle axis and elevation. In this way, it is aimed that the building is benefited from the gap elevation of the land and at the same time it is aimed to be in a position equal to all villa units.The harmony between land and housings allowed access at both elevation.