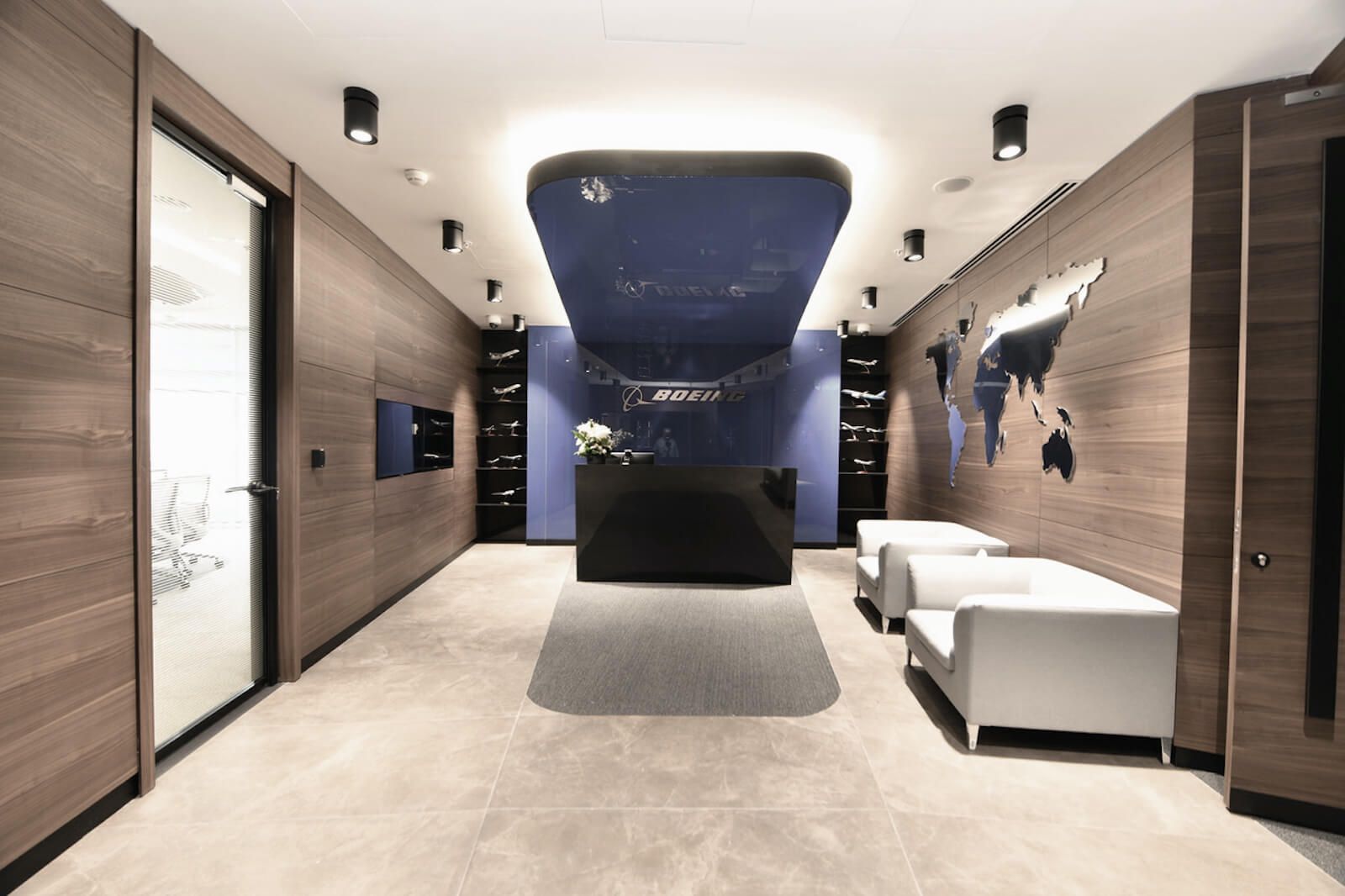 BOEING TURKEY OFFICE
Istanbul, Turkey, 2016
Boeing Turkey Office's, in Kanyon Office Building, interior and application projects are done by GVDS. GVDS's previous international project practice should have an advantage in establishing coordination in this project.
The firm's precision and durability on all aircraft and engineering are evident throughout the project and accommodate with the project of GVDS. In addition to the corporate colors of Boeing U.S., GVDS added comment to the general concept by using black surfaces for the first time. The office accommodates places such as meeting rooms, open office, business lounge has daylight automation and remote-stop technology.
Budget is always an issue when designing anything, but our design philosophy is that even a tighter budgets should not effect the quality and longevity of the project.