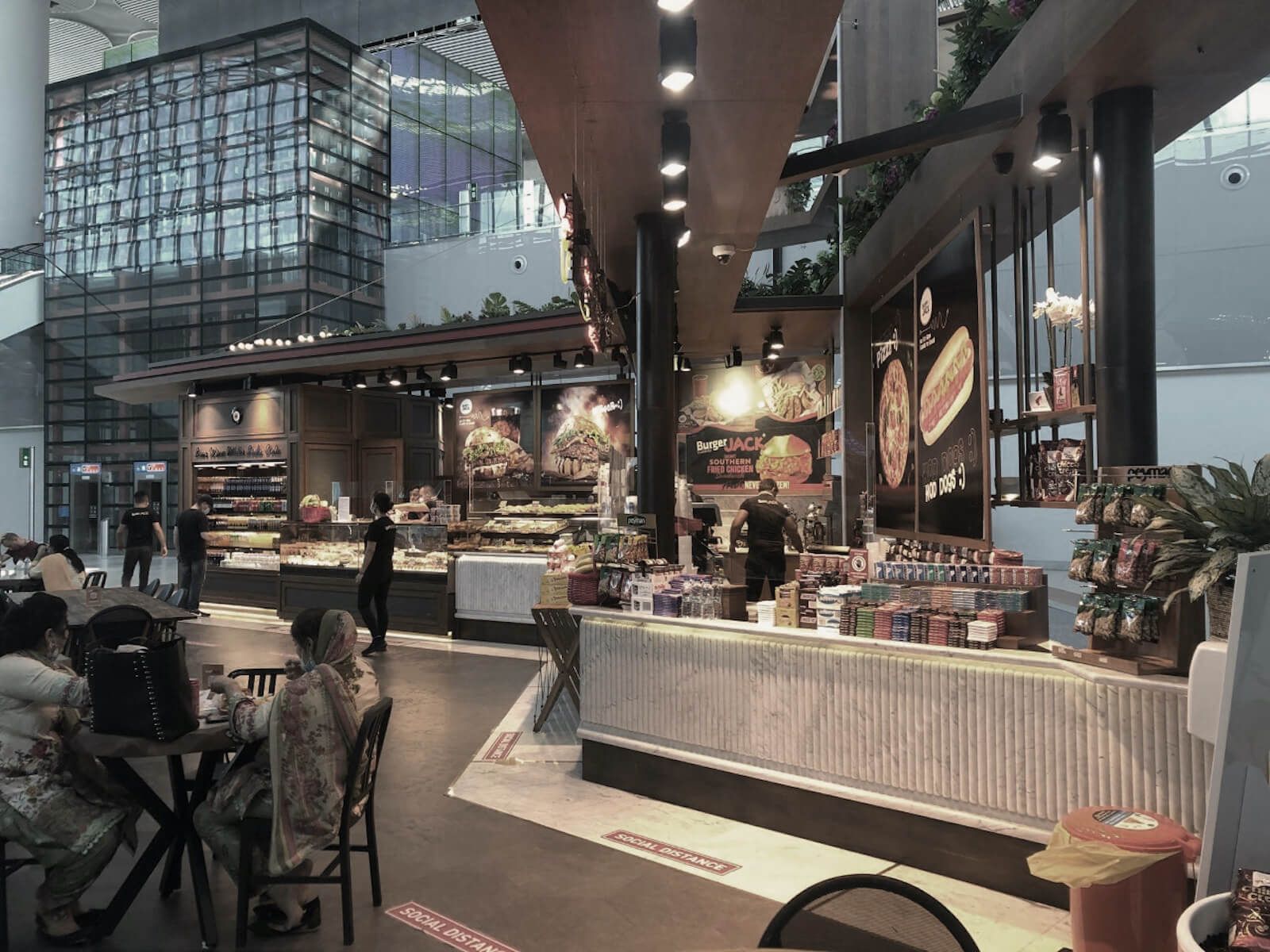 JACKIE'S RESTAURANT
Istanbul, Turkey, 2019
Jackie's Restaurant is located in the New Airport, İstanbul, in international departures to USA flight. The restaurant which includes such different areas as bar, bistro and Eat&Go, is shaped with an atmosphere that creates familiar and intimate feelings for the users.
With the canopy which is inspired by airplane wing, a semi covered roof was created over the kitchen area. By the gigantic and embracing form of the wing, not only a connection between restaurant and the airport is created but also people are directed into the restaurant. This canopy also provides a sustainable base for positioning the restaurant's identity signs for those who see this area from the upper floor.
In the design of the kitchen area, natural materials such as wood, stone, that gives the place a vintage atmosphere, and "hazeran-wood caning" were used together. Specially designed seatings with the same materials, create interesting relaxing corners for small and large groups.
The elliptical bar with the gigantic circle wood column in the centre, have become one of the prominent spatial elements. Except the bar, there are two gigantic semi circle wood cloumns in the middle of the space. This columns and the canopy is planted to create an natural outside atmosphere feeling at the interior. It is aimed to create a comfortable environment where guests want to spend time before long trips. Both the materials used and the design proportions give users a comfortable experience in a large-scale structure.