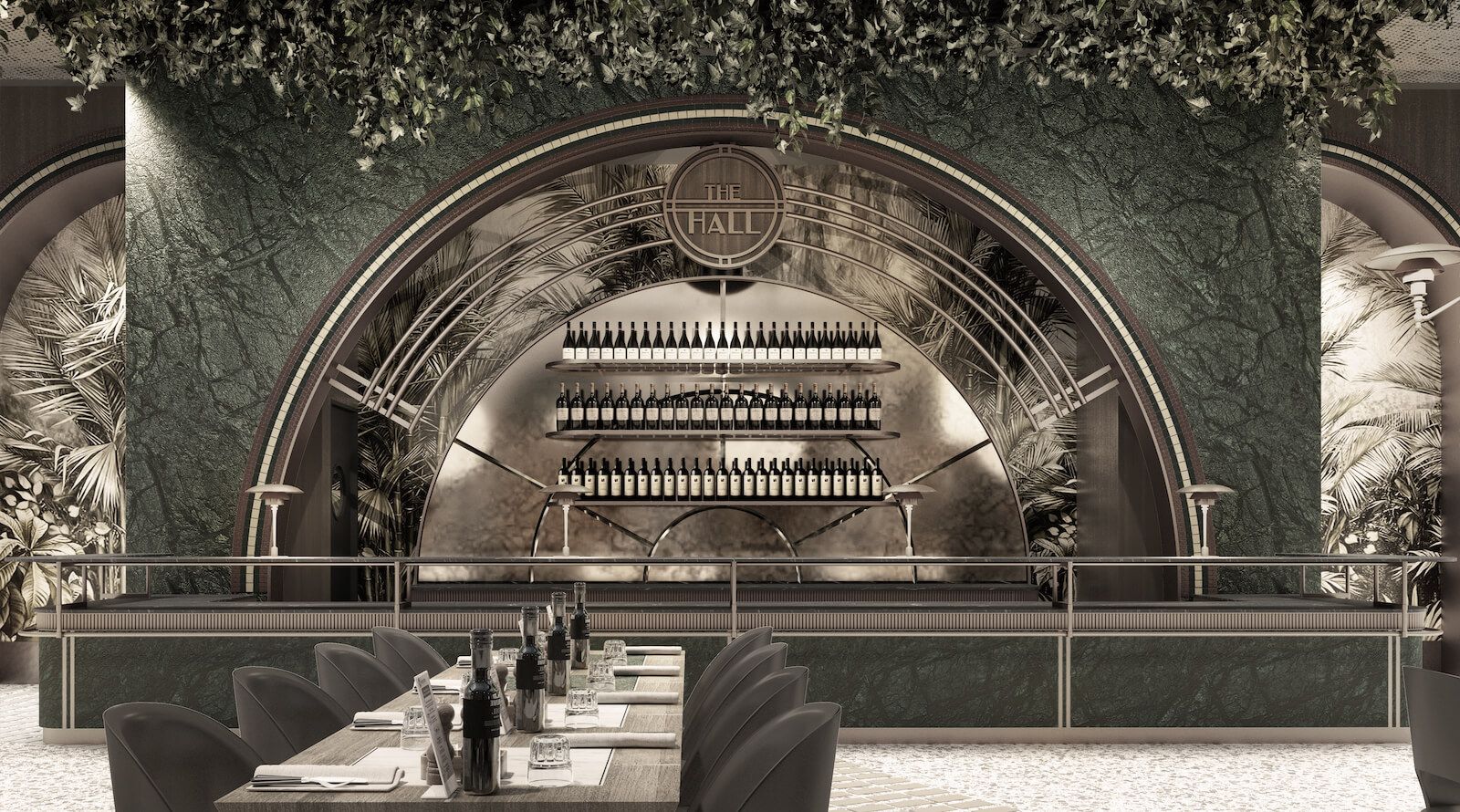 GRILL POLONEZ BISTRO
Istanbul, Turkey, 2021
GVDS's first branch, Grill Polonez Palladium Tower, opened in Atasehir, Istanbul in 2015. The restaurant is located in relation with the outdoor; it is shaped by an atmosphere that creates familiar and intimate feelings for the user. Grill Polonez design with 1.200 square meters area. The layout of the restaurant has been developed by unifying under the large architectural frame three different functions, an entrance, a central bar and wooden ceiling and a fine dining area.
A welcoming atmosphere for every moment of the day, and every user need, from breakfast to the aperitif served by the best bartenders. Grill Polonez offers a new concept of hospitality, where the transverse nature of different eras and suggestions generate a fluid environment, punctuated by the use of different materials connected by common geometric matrices.
Besides, all furnitures were specially designed and produced for this place. When furnitures are uniquely produced for the venue instead of using common furnitures you can come across anywhere, the users indirectly feel the careful elaboration put into these works in the design process. This, as a result, brings a sense of belonging, which, in our age, is a very valuable feedback for any business.