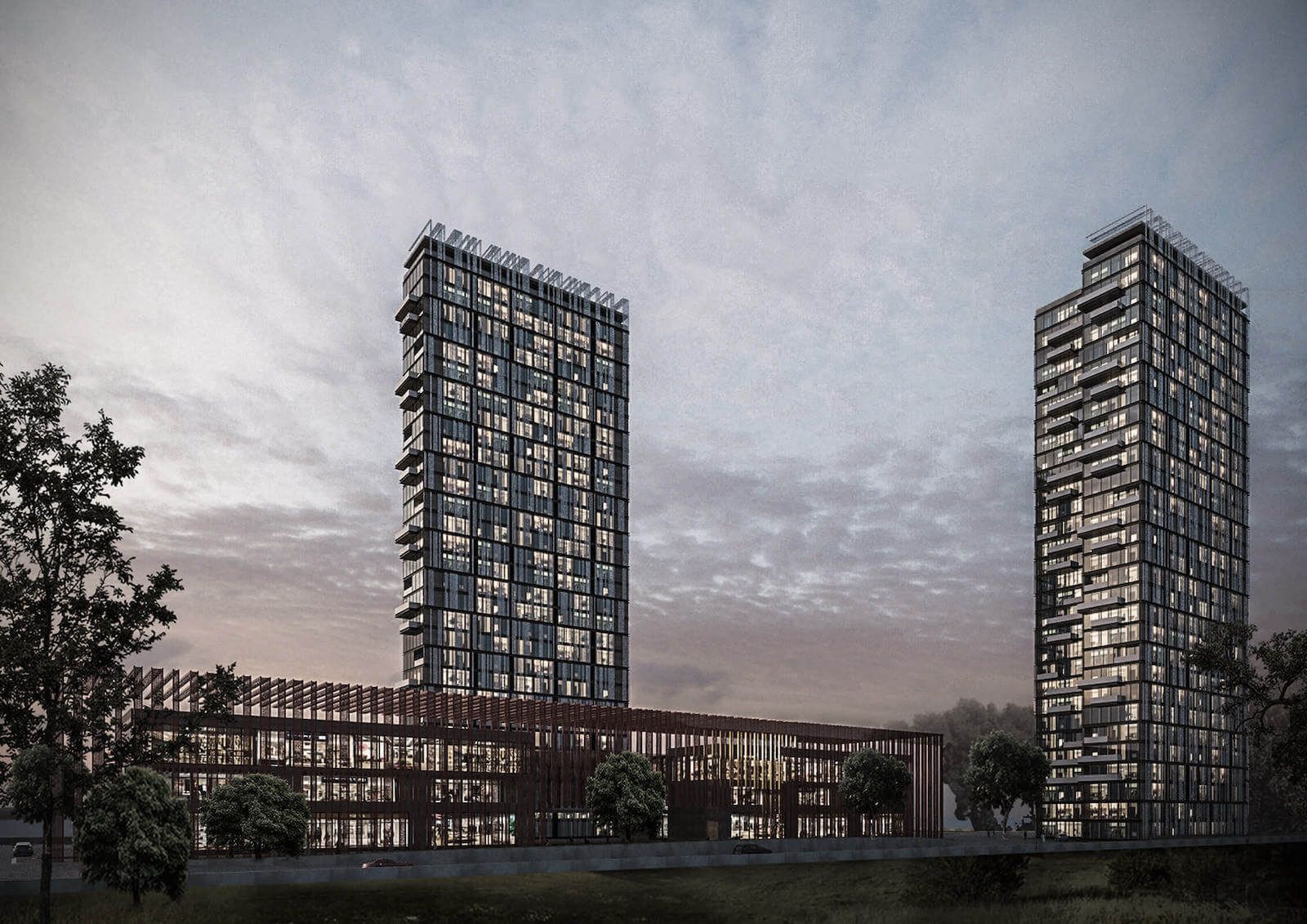 SULEYMANIYAH HOUSING AND SHOPPING CENTER COMPLEX
Suleymaniyah, Iraq, 2009
The project area is 2000 m² with a 55.000 m² total construction space. There are two 32-storied residential towers and one 3-storied shopping center included in the project. The residential towers that have 2 vertical circulation cores were shifted further from one another and their surface areas were increased to provide more daylight. The residential towers consist different types of flats having different m2 of spaces, which is thought to cover various user demands.
Two symmetrically identical towers placed far from each other in order not to affect the natural wind flow form the housing project built in Sulaymaniyah city of Iraq. A shopping mall was placed as a rectangular prism in the middle of the site that could serve to the two towers as much as the visitors.
The construction structure of the residential tower is solved by using reinforced concrete and steel on the high levels. The shopping center is completely made of steel construction. As for the siding of the tower, precast concrete panels and mobile metal panels with sunlight sensors were preferred. For the siding of the shopping center, natural face stone is preferred since it matches with the traditional architectural view of the region.
Perforated metal panels in different axes were used to change the vertical feeling of the towers that included 32 floors for each. The coincidental alignment of those panels and wooden coverings on balcony ceilings created a dynamic and original pattern on frontal surfaces.