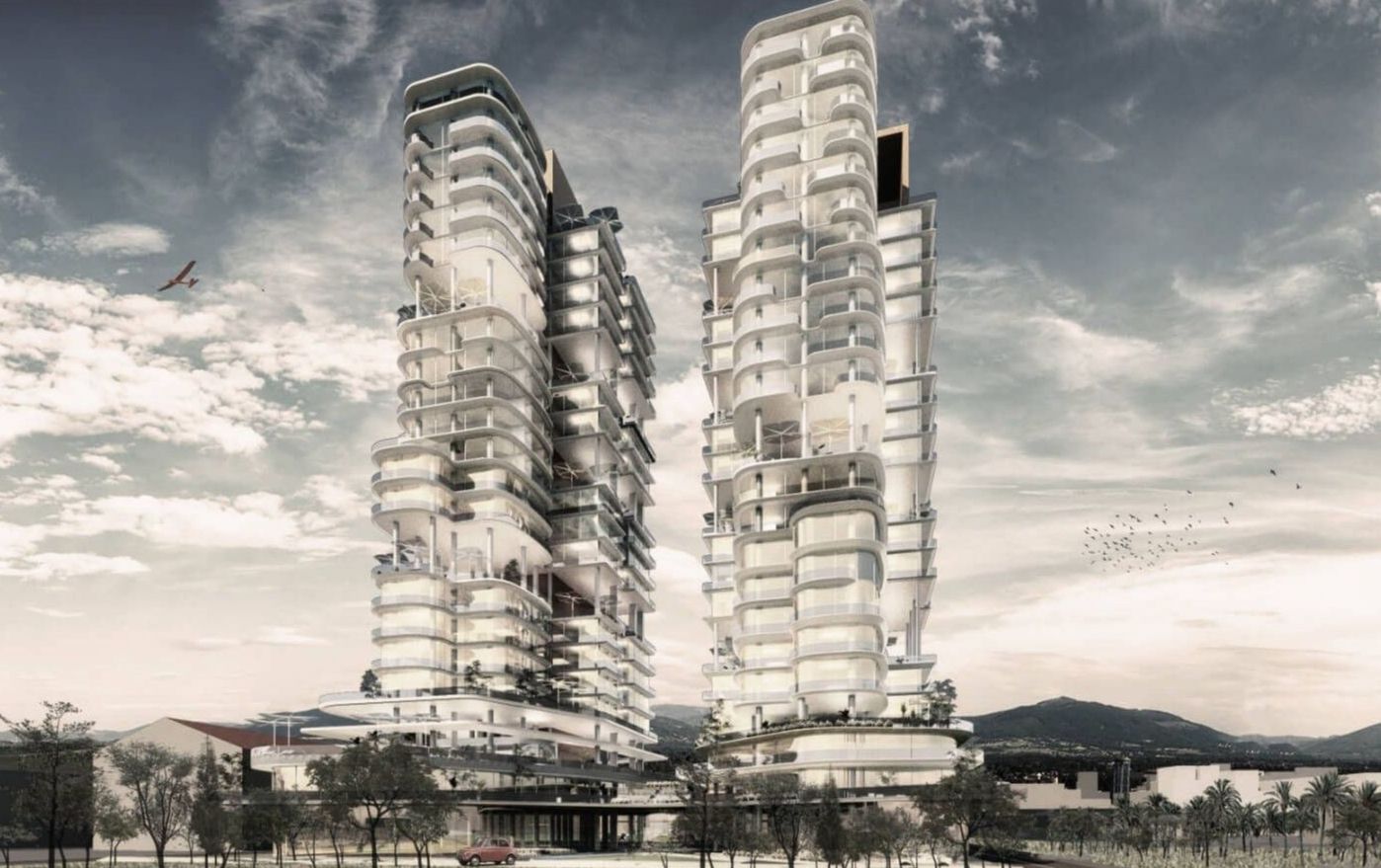 LIMASSOL RESIDENCE
Limassol, Southern Cyprus, 2009
TYPE
Architectural Concept Proposal
The first abroad housing project of GVDS, Limasol Residence and Hotel Project is located in Limasol which is a coastal town at South Cyprus. Project is situated in coastal region where old industrial buildings and areas, which are inappropriate for qualified-use, needed to enliven touristically as a result of many transformations. It will lead like a pioneer about becoming the new attraction center where construction and recreation projects will occur.
The design achieves a maximum panoramic view for all the apartments, by placing two apartment per each floor plan. That is in addition to using a structural system that employs the support of a central core to the cantilevered beams and floors. That way no load bearing elements are needed in the facade. The all-around glazed facades of the apartments can be fully opened making them into indoor/outdoor spaces.
The result is a highly sculptural building volume, that clearly shows its typology and creates its own outdoor spaces as lush terraces within the spiral stacking of the micro apartments. Like the studio units also the terrace spaces have double height, allowing big plants to grow within the volume of the tower and generating both sun lit and shadowy places to sit outside. Since the balcony spaces are part of the volume they offer privacy and place for retreatment; nice features in this lively inner-city neighborhood.